Who are we?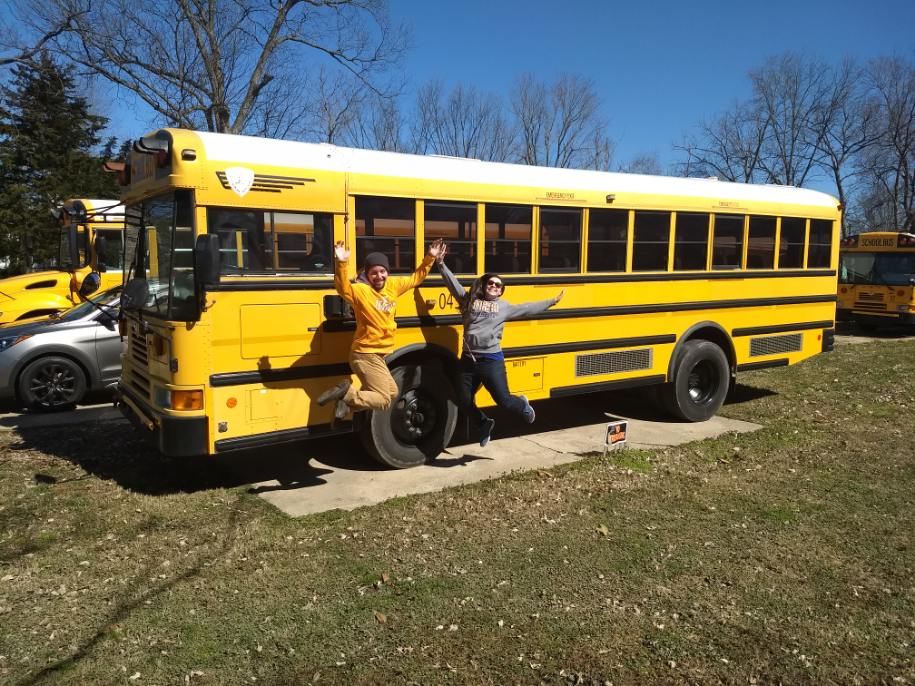 We are two people who had the stupid idea to buy a school bus, rip it apart, build a house in it, and live on the road. Our very own skoolie adventure. Why is that stupid? Well neither of us have any experience living on the road, building anything, demoing anything, or living tiny. However, after 2 years of learning, building, crying, screaming, and bleeding just a bit, we are finally ready to start our journey. Along the journey we received tons of support and help from our family. Our grandparents let us park the beast on their property and gave us free access to their tools (and knowledge on building). Aunt Robin used her design skills to make all of the stickers around the bus and even a QR code for reaching our instagram. Here you can see our first day with the bus in March of 2019.
What did it take?
Really though, it was quite the endeavor. Maddie spent all of 2 years working on the bus after we bought it. Matthew was able to help on the weekends but most of the work Maddie did with some help from Pa. Okay, lots of help from Pa. Demolition was the easy part. We blasted through tearing the bus apart. Took out all the seats, ripped up the flooring, took out the walls and their insulation. Took down the ceiling and it's insulation, ripped out tons of wiring we didn't need, ripped out the hatches, took out and donated the wheelchair lift. All of that just to turn around and rebuild it from the ground up. We treated the floor for rust, painted it with rust protecting paint, and with some help from Claire and Harry we put in a subfloor. Before we knew it walls were going up, the ceiling was getting put together, we were building a bed, and we were insulating absolutely everything. Most of the big demolition and construction happened really quickly. There were even bets going on in the family that we would be done by July of 2019. Construction continued well into late 2019 and we had big plans to be done in mid 2020.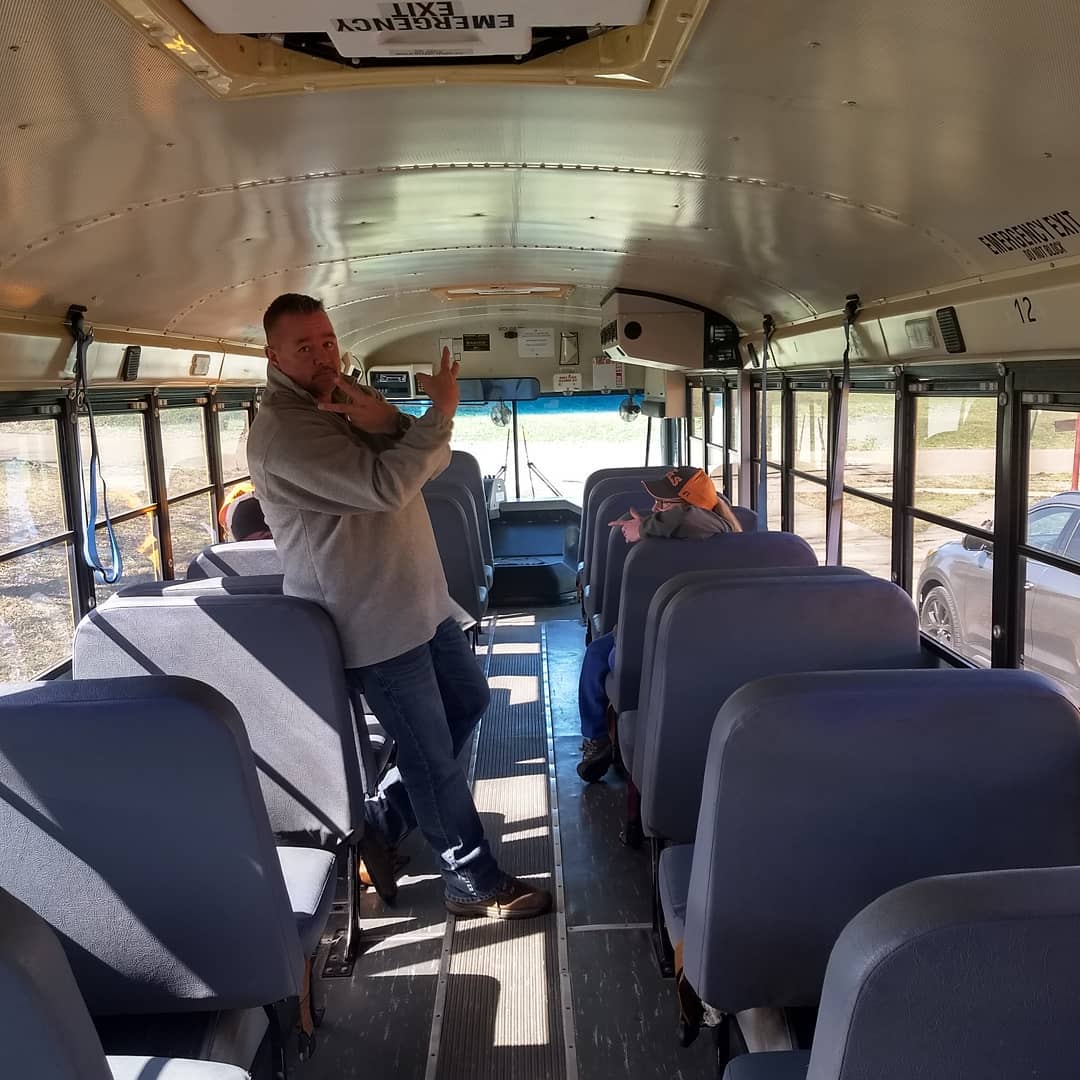 The last 10%
Takes as long as the first 90%. As a software engineer I know this to be true but was it ever true for the bus. Finishing touches are hard. Covid put a big damper on our plans, we took a long time away from the bus when quarantine started, but even once we got back progress was hard and hard to see. Once the major construction is done the finishing work becomes harder to do (less space) and harder to plan. We overengineered as much as we could and pushed forward as hard and long as we could. As the weather turned we fought it as often as we could. All that said, Maddie pushed hard. She painted the bus, we installed a door, we installed our tiny wood stove, our kitchen, fans and air conditioners, sink, Air head composting toilet. We did all the electrical work for solar, all the plumbing work for our tanks. With the help of a family friend, we got a motorcycle deck welded to the back. Then with the help from a skoolie adventure friend we got lots of undercarriage welding done. This was the hardest time and took longer than we ever thought but it was worth it because….
Rent Free?
March 1st of 2021 we officially moved out of our rental and began our skoolie adventure. Working from the bus took some adjustment but was fine. Packing up and moving into such a small space was a fun challenge that we're still figuring out to this day. For the first time since college we didn't pay any rent. Now, after a going away party from the family, we have launched on our adventure heading south! You can see where we've been on the map at the top of this page or you can click here to see our latest adventure. We are so excited to finally be on the road and will be heading for the Georgia United Tiny House Festival first thing. There was more to the process than I could ever write here, but if you have any questions we would be happy to try to help. You can contact us through our web form, or reach us at mm@whereverimayroambus.com by email.