For security purposes this will lag behind our current location. Check back here to keep up with our most recent adventures!
Oak Alley RV Resort
Webster Florida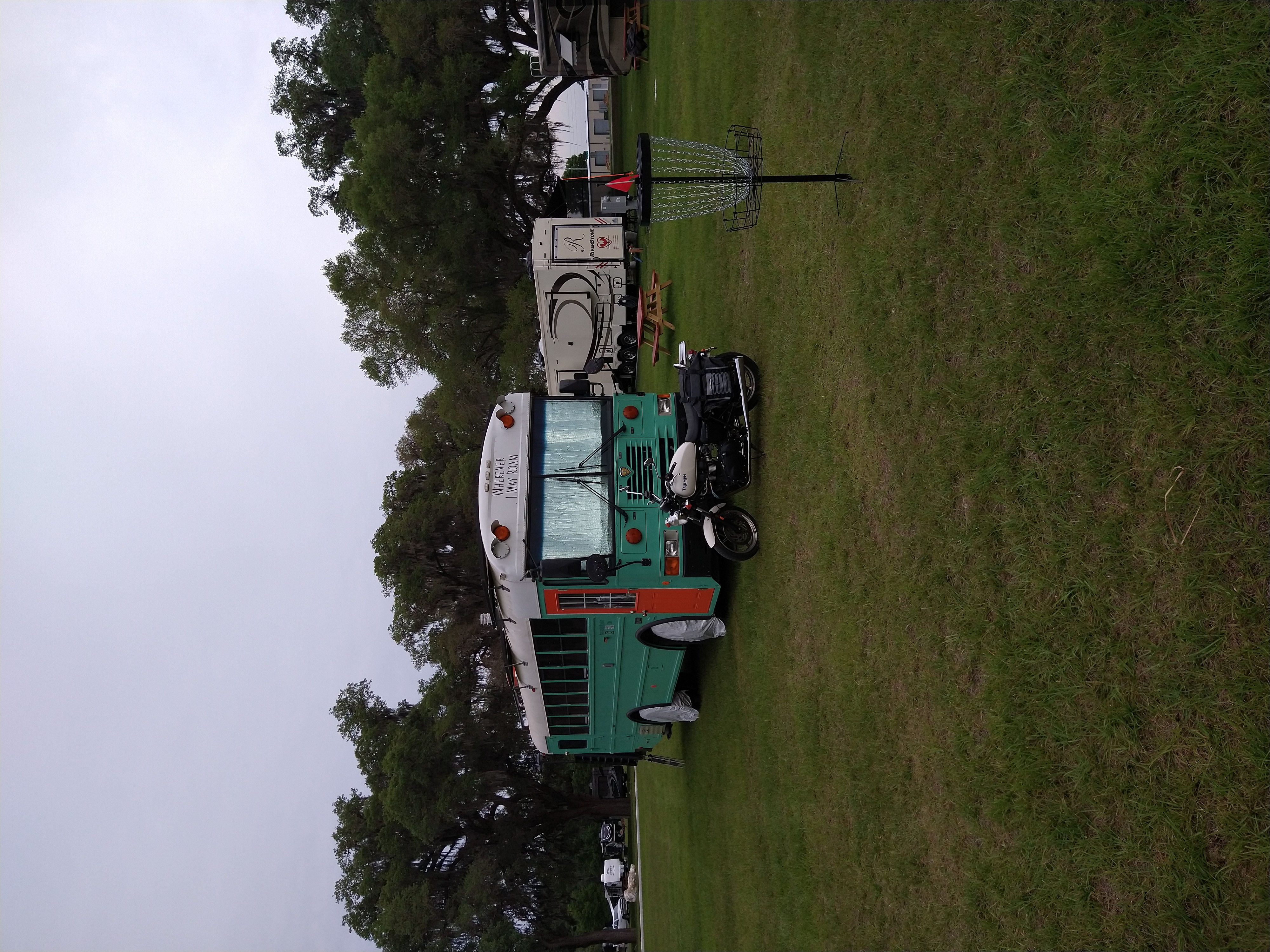 Oak Alley RV Resort in Webster, FL was our first prolonged stay on the journey. We were referred to this resort by Wanderlust Skoolie because they are extremely well managed and Skoolie friendly! We spent 2 weeks at this campground visiting friends, playing games, traveling to Orlando, Tampa, and other surrounding areas. The park was only about half full but their power and wifi were awesome for me to work and to hide out from the intense Florida heat.
Mount Dora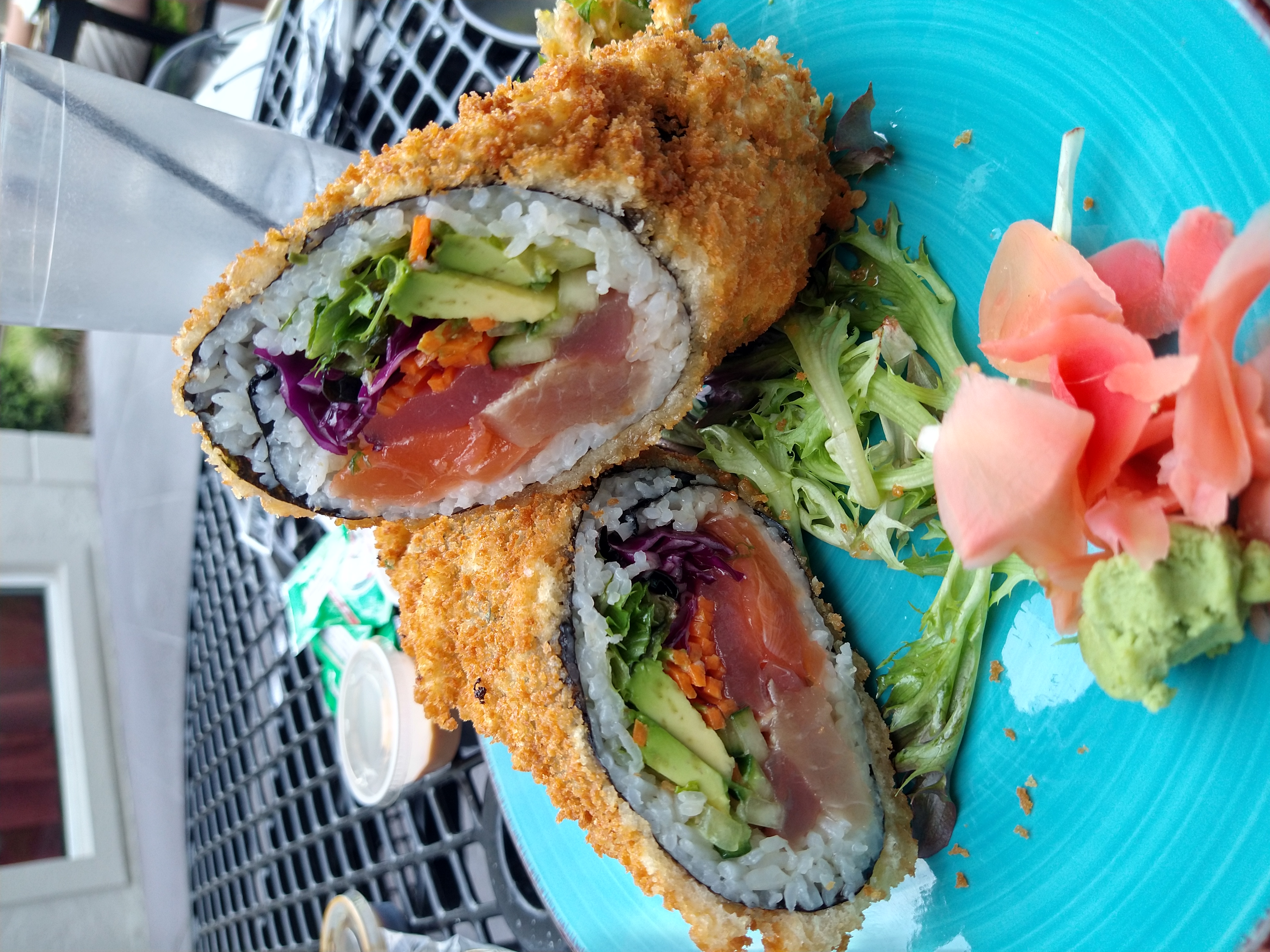 Wave Asian Bistro in Mount Dora was on our "to visit" list for 2 years while we built the bus. Madeleine had been stalking their instagram for a long time looking forward to trying their crazy sushi creations. We had the Sushi Burrito and loved it. If we did it again we wouldn't have them fry it, as it came out decently greasy, but it's definitely worth a 2nd visit next time we find ourselves down south.
We also ran into our friends from Louisville who recently moved to Florida. We got to meet them for lunch and meet their baby for the first time! We had a blast hanging out and walking around Orlando with them before hitting up the aquarium.
In all, Mount Dora was a quaint little village outside Orlando. The town square area had a good selection of adorable shops, food, and drink. It was nice to see people out and about with their beers and wines walking from shop to shop and enjoying the sun. A stark contrast to both the bustling cities and out of the way country we have been to so far.
Disc Golf
So many courses! I played a trilogy challenge tournament at Floral City Park where I managed to make it onto lead card before falling apart in the 2nd round. We played in Mount Dora, Champion Pointe, The Quarry (beware of lost discs), St Petersburg Island, Sarasota, and managed good rounds throughout my stay! I even got extremely close to my first ever ace on Hole 11 at Floral City. The availability and course design in Central Florida was something to behold. Plenty of challenging canopy courses, water carries, long and short tees, and overall well thought out layouts. Oak Alley RV Resort in Webster was right in the center, equidistant from both Tampa and Orlando courses. On top of that, the RV Resort had large open fields to throw in on days I couldn't make it to a course. I got tons of field work in as well as putting practice.
Sarasota / St Petersburg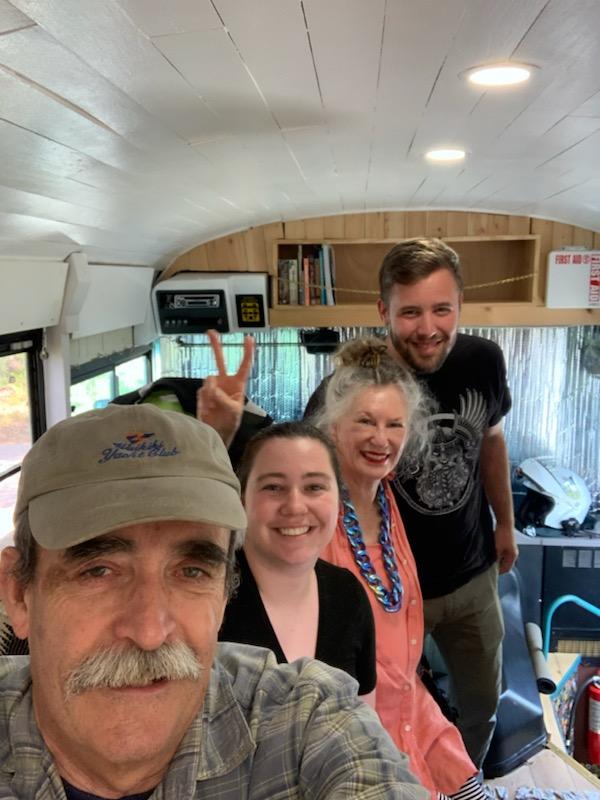 As much as we would have wanted to, it was too hot for us to spend any time on the Skyway Fishing Pier. However, Lake Manatee State Park near Sarasota was a great weekend stopping point so we could visit family that was going to be in St Petersburg. Aunt Kate and Uncle Chris were attending an art show and managed to overlap with us being in Florida. We had a wonderful dinner together and the following day they came to tour the bus. They became the first people on that side of the family to be able to visit the bus with Covid not allowing people to travel during the building process.